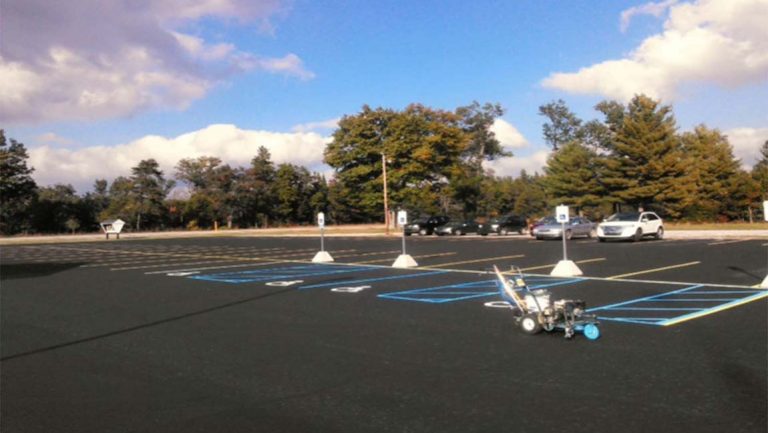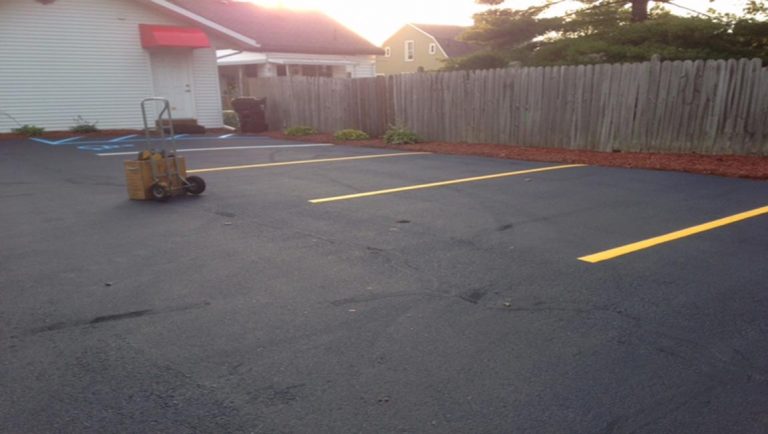 DRIVEWAY SEALCOATING ST JOHNS MI
At GLAS, we only use commercial grade GEM seal coal tar emulsion or pitch black asphalt emulsion based sealer, adding a latex additive for increased sand load, faster drying, greater oil and gas resistance, deeper black color, and overall improved performance. We also add 2 lbs. of sand per gallon for increased traction. For crack sealing, we only use W.R. Meadows 3405 as it is a premium-quality, hot-applied joint sealing compound that offers excellent bonding properties, high resiliency, and resistance to degradation from weathering. It will not become brittle at low-temperatures and will not flow or migrate from the joint at temperatures up to 140° F.
We begin by power edging, scrubbing with power brooms, and blowing overgrown grass away from the asphalt. Next, we fill any cracks ½" or larger with a hot rubber crack/joint compound. If no other repairs are necessary, we finish by brush applying by hand, one coat of commercial grade sealer on residential driveways; or on larger jobs such as commercial parking lots, two coats by brush of commercial grade sealer. The brush method puts down sealer more uniformly and simply puts more on the pavement vs. the spray method. Using a brush allows the pavement to take all the seal it wants to absorb. The spray method only benefits the contractor as it is faster. Our crew is made up of seasoned professionals that provide high quality services while treating the customer's property with care and respect.
Asphalt is porous and can be damaged by rain, ice, road salt, sunlight, and chemicals such as oil and gasoline. Consistently sealcoating your driveway with a high quality protective seal helps extend the life of your asphalt by stopping the damaging effects of petroleum derivatives, the drying effect of the sun, oxidation and water, and is a must for protecting your investment. It is also important to fill cracks to keep water out and prevent erosion of the paving base.
Jim has sealcoated my driveway a couple times now. Has done a great job both times. Highly recommend them.
Primary Communities Served